Hello ladies!
Sorry for lacking of beauty posts. I'm doing 3 projects in Uni so I've been very busy :)
By the way, as I mentioned
here
about the importance of removing your make-up, but then I realize that products I love is expensive / hard to find for most of you. So here I introduce my new favorite cleansing lotion which is very cheap : Purity Organic Cleansing lotion which is only
£
4.99 per bottle. But they do charge
£2.00
for shipping so I think if you loved it after 1 bottle, you should stock up fews in the next purchase. Which I like about this one is it doesn't dry my skin out and make my skin glow and dewy, I've never been a fan of matte face. However with this cleansing you HAVE to clean your face twice. 2 TIMES and of course 3-5mins per time. Don't be lazy on taking care of your skin. Botox or Plastic Surgery can't save your skin if you don't spend enough time on it.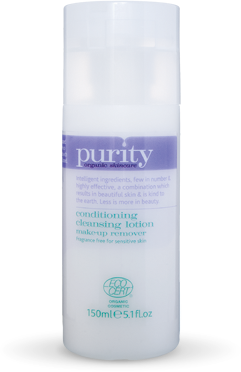 Also for people who want to buy Bioderma Crealine H2O which I absolutely love and started to have it in my photoshoot/wedding make up kit to clean client's make up, here is the link from Amazon to buy. I found that Amazon have better deal and safer to buy :) with
£19.02
plus
£
8.00 shipping for 2 x 500ml bottle while one 500ml bottle costs you around
£12.33
with SAME shipping price, I think it's a very good deal.
Stay beautiful x